You want to win new customers. You will need a sales marketing concept that can be implemented quickly and efficiently in practice.
The generation of new business is one of the core competencies of JOMAG Group.

With our power module concept 'sales (distribution) office' we bring you to the negotiating table quickly with no time loss as well as transparent and easily calculable costs. For more than 3,200 companies have been developing concepts for the systematic and predictable increase in market share and implemented. Particularly successful, our team in the so-called Executive is address by department heads or managers when it comes to need of explanation and innovative solutions.

We support you through:
Customer acquisition for suppliers
Leads for producers of industrial goods
Prospects for service industriy
Developing of trading partner and sales distributors
Arrangement of individual appointments for field crews
Identification of personal members in buying centern for mailings
A mixed selection from our daily practice you find here:
Aluminium die casting supplier
Assembly services
Casing body fabrication
Clamping tools producer
Coil opener manufactures
Composite moulding supplier
Electric motor manufactures
Facilitymangement service providers
Fasting Elements producer
Fittings producer
Gear Motors manufactures
Injection moulding suppliers
Maschine tools
Machine construction
Mesuring tools producer
Metal removal suppliers
PCB equipping and final assembly
Pressure vessel producer
Refrigation engineering
Relail security sytems producer
Structural steelwork
Surface Coating suppliers
Telescopic Steel Covers producer
Tool and mould construction
Vending machines fabrication

To our field-proven Sales marketing strategies:
Our measures in market development for revenue savings and competitive ability in Germany are eligible by ESF European Social Fund.

If you need further information or have any question please do not hesitate to give us a call. Our office hours are Mondays through Fridays between 8:00 am and 6:00 pm.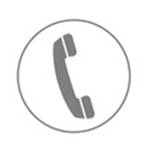 +49 (0) 69/41 67 41-0