A personalized mailing directly reaches the buying Center of your potential customers.
You want to present your products and want to therefore a sales letter send, unerringly reached the purchase?

A good text must always personally address the decision makers in the buying Center. An individual sales letter explained precisely why your company and your offer is unparalleled. It is clear which specific customer benefits your company provides.
In addition must agree the timing, the technical implementation be ensured and a personalized, current Adressdatenbestand available. A successful mailing requires more expertise and work, than thought at first glance.
With our media packages, we have set ourselves the goal continued to lead the-se simple philosophy in modern media and business life so much easier. Thus, we achieve the best possible result for our customers. Innovative processes we present understandable and place them according to your wishes.
No matter whether etc. - has the JOMAG group as a digital variant such as download, online catalogue, or on good paper as a flyer, brochure, a team of creatives and writers with a technical background, that are in your profession familiar.
With the visualization of your core competencies, we demonstrably increase your brand awareness and increase as the previous acceptance by your potential customers.
Especially in small and medium-sized companies in the supply industry are often not appropriate human resources nor the necessary experience available to implement such measures without loss of efficiency. For these companies, it makes sense to take the expertise of the professionals of the JOMAG group in order selectively.
The team of specialists of the JOMAG group is your competent partner, when it comes to successful mailing campaigns.

Hier geht es zu unseren Praxisbeispielen:
To our field-proven Sales marketing strategies:
Our measures in market development for revenue savings and competitive ability in Germany are eligible by ESF European Social Fund.
If you need further information or have any question please do not hesitate to give us a call. Our office hours are Mondays through Fridays between 8:00 am and 6:00 pm.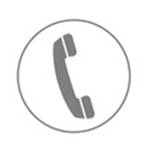 +49 (0) 69/41 67 41-0