EFFICIENTLY FIND AND RETAIN THE RIGHT CUSTOMERS FOR YOU!
We have been active in the markets for more than 30 years. Our constant presence in all relevant sectors and at different levels forms the basis of our in-depth knowledge of market and decision-making structures. Intensive contacts with purchasing decision makers, as well as an over decades grown, wide-ranging international network including personalities from the economy allows us to be informed early on current industry trends and changes in the markets.
We work regionally and European level
No matter whether you are looking for new regional customers or are interested in cross-border market development: A team of high qualified sales professionals in our European office locations supports your interests through the continuous generation of new customers. We are used to communicate frequently with decision makers in management. In doing so, we act as employees of your company. Thus, it is not obvious to third parties that you use an external sales company.
We operate at low costs
Our compensation for distribution services in executive telephone marketing depends on the number of contacts to be made on a monthly basis. We rarely cost more than one trainee at staff costs. In return we'll make contact to your next customer with whom you may work together for several years.
Therefore, company founders can use our distribution services. In the case of catalog products, i.e. technical products that are not separately calculated but sold at fixed prices, remuneration is also possible through a mix of revenue shares and a subsidy for distribution costs.


We offer you 100% transparent performance
New customer acquisition is not a black box. Performance control is very important to us. Even if we do not sit next door to you, you still have full insight into our work performance. A password-protected, encrypted Internet connection gives you access to your sales database. Hereby all information about potential interested parties is stored by us as well as all conversations and discussion results are documented. You observe in real time how your target group is processed.
We work according to GDPR
The European Data Protection Regulation is applicable as of May 25th, 2018 in all member states plus Switzerland to harmonize data privacy laws across Europe.
As a company, you are now obliged to analyze, evaluate, document and in case of doubt prove at any time that you have used personal customer data correctly and in compliance with EU General Data Protection Regulations.

This requires not only in-depth legal knowledge but above all the systemic redesign and technical optimization of processes.

We work according to DSGVO/GDPR and are available for you with our team and their competences for all challenges in the area of data protection and data security. We fulfill the legal obligations by appointing a data protection officer and conduct regular internal audits.

To our field-proven Sales marketing strategies:
Our measures in market development for revenue savings and competitive ability in Germany are eligible by ESF European Social Fund.

If you need further information or have any question please do not hesitate to give us a call. Our office hours are Mondays through Fridays between 8:00 am and 6:00 pm.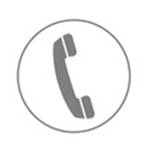 +49 (0) 69/41 67 41-0