Customer acquisition for suppliers
Acquisition of new customers can not operate alongside. If the production capacity fully utilized, there is no time to explore, call, and insistence on potential new customers. In the absence of orders to be fast to load a new house.

If you put the marketing of your free manufacturing capacity in our hands, you not only save time and money but also own expensive resources. We make sure that only sales and promotional activities are used, which you bring the desired effect.

Our input through 30 years of efficient contact management to leading European companies in the industry allows you to start immediately with the job negotiations.That means in plain language, within a short time your first order could be handled - quickly, easily and as motivation to push us to expand your lap for the next round.
We have experience in the following fields:
Apparatus construction
Assembly
Container / pipeline construction
Opting
Machining (CNC)
Rotate (CNC/Chuck parts)
Rotate (CNC/multi-spindle machine)
Rotate (ring lathes)
Rotate (multi-spindle machine)
Elastomer technology
Erosion technology
Precision mechanics
Mould making
Milling
Device Assembly
Foundry technology
Cable assemblies
Plastic injection moulding
Laser technology
Printed circuit board Assembly
Mechanical workshop
Mechanical engineering
Metal-working
Model making
Model technology
Precision-showroom
Sawing technology
Control cabinet manufacturing
Locksmith/metal construction
SMD placement
Steel construction and plant engineering
Steel construction
Punch & press
Fixture construction
Tool making
Tool-showroom

To our field-proven Sales marketing strategies:
Our measures in market development for revenue savings and competitive ability in Germany are eligible by ESF European Social Fund.

If you need further information or have any question please do not hesitate to give us a call. Our office hours are Mondays through Fridays between 8:00 am and 6:00 pm.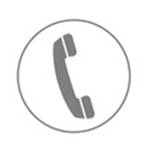 +49 (0) 69/41 67 41-0